Imagine a Life Without Diabetes
You Can Reverse the Symptoms of Diabetes in 10 Days and Enjoy a Lifetime of Wellness
Get started today for a one-time $47 fee!
Life saving, Delicious Meals


Dear Friend,
I have spent the last 18 years teaching, sharing, and motivating people to change the bad eating and poor health habits that lead to their illness and dependence upon prescription medications to manage their Type 2 Diabetes.
I realized that this information is so powerful and that this is such an important and relevant message; especially today where there is an epidemic of diabetes and obesity, I feel a moral obligation to get this information out to people. And so Cheryl Farley Wellness and its mission to stop diabetes was formed.
From my popular 10 Day Meal Plan eBook to the CFW YouTube Channel to How-To Seminars, and even a television cooking show, my knowledge, passion and commitment to stopping diabetes is available in many forms to people in need. Now you can join my CFW Club.

From The Desk of Cheryl Farley

Do you suffer from Type II Diabetes or are you at risk of becoming diabetic? Medications and injections may help to maintain the quality of your life temporarily, but the long term effects of Type II Diabetes are frightening.


It is the number1 cause of amputations, a leading cause of blindness, renal failure, heart attacks, strokes and also leads to a much shorter life expectancy.

As bad as things may seem, you need to know there is a breakthrough program designed to help turn your health around in just 10 days! YES, just 10 days and we have the data to prove it:

Type 2 Diabetes is truly an epidemic and it is probably affecting the life of more than one person you know right now. In fact, the rise in type 2 diabetes has been directly associated with the obesity epidemic.

Lifelong medications or insulin shots may help to manage your diabetes temporarily; but, it is only a band-aid and no way to live a healthy, long and satisfying life.

If you, or, someone you know and love would like to finally take that big step toward a positive life filled with hope and vitality, then this program is for you!

It has been in development for over 20 years and it can make a positive impact on reversing the disease of people suffering with Type 2 Diabetes or even pre-diabetes. Cheryl Farley, nutritionist and Dr. Timothy Howe MD have spent decades working with Type 2 diabetics and are proud to have the opportunity to make this program available to everyone. The success they have witnessed is astounding.

Both Cheryl and Dr. Howe have provided treatment in wellness clinics and offered one on one care for patients. This program incorporates all of the steps used that lead to a remarkable out come and it starts in just 10 days!

This is not a diet. You will not feel deprived of food. You will be able to eat until you are full! You will prepare delicious food that you can buy right in your local grocery store! This is not a fad or fancy expensive food plan. This is real food that you and the entire family can eat every day and you should never feel hungry.

You can go out for dinner and not worry about counting carbs. You can eat at almost all Fast food chains. We'll give you an approved list of meal choices! You will lose weight if you follow the program!

You'll feel more energy and vitality. We'll get you moving again!

There are thousands of people who thought they were destined for a life with the debilitating effects of type 2 Diabetes. Their parents had type 2 diabetes and their grandparents. Genetics may load the gun but lifestyle pulls the trigger.

Now it's up to you to improve the quality of your own life by joining this program and in 10 Days you'll Jump start your new life and see what you've been missing. You may think that you can't change the course you are on or that today is not the day to do it, but let me tell you, today is the day! The time is now to start living and loving life!

Type II Diabetes is the number 1 cause of amputations, it is a leading cause of blindness, renal failure, heart attacks, strokes and may shorten your life by an average of nine years.

This breakthrough program is designed to help you turn your health around in a deep and profound way. This is a complete body, mind and spirit program that is proving to be one of the best ways to help lower your ACL's, your blood sugar, your Cholesterol, lose weight and finally get control of your Type II Diabetes without pills or injections. With this program, you will begin to feel boundless energy and renewed vitality within 10 days, that's right in just 10 days!

How long has it been since you've felt really good; To be the one to lead the charge with a smile on your face? Isn't it time for you to take control of your own life and health instead of just managing your diabetes?

Give us just 10 Days and we can help to start transforming your life in a simple, yet deep and meaningful way because this Program works on three fundamental levels:

We've developed a delicious eating program that allows you to eat until you are full without counting calories. That's right you don't count the calories. Instead, you'll eat tasty, nutrient dense meals that could cost you as little as $3.00 per meal for a family of 4! Impossible? No! We've even created four instructional links to help you every step of the way to create each meal in our program that you and your family will love! You'll get a step by step pdf menu book and an eating out guide so you never have to worry about what to eat when you're on the run! We'll tell you what you need to buy and load up your pantry with nutritious food. Level 2 comes with a low impact exercise link that allows you to set your own pace based on your current limitations. You can use this while sitting or standing and still feel the healthy benefits of exercise! We want to keep you focused on healthy, positive goals This Program also includes an important book "Reversing Type 2 Diabetes" which explains everything you need to know about Type II Diabetes to help you change the course of your health in a remarkable new direction. This Program can help you to change the direction of your life. The question is, are you ready to make a change? Will you take just 10 days out of your life and follow this simple program?

The menus will delight your pallet, the exercise routines are low impact yet effective. This breakthrough information is changing the way many doctors are approaching Type 2 Diabetes around the world. This program impacts the mind, the body and the spirit. All three work together and contribute to how you feel. These concepts are the basis of our powerful program all tied together to help you make major changes in your life.

There are many people who have a lot of pain and it may difficult to work out or get their heart rate up but with our very easy to follow exercises you will be able to start right from the comfort of your sofa. Then, as you progress and develop more energy and less pain, you can start the next level of exercise and then we hope to get you up and outside to get your heart pumping even more.
"If you thought you were stuck with diabetes, think again. Cheryl Farley's program will revolutionize your health. Counter to what many doctors learned in medical school, diabetes CAN improve. New research shows this, and we have too many success stories proving this fact to think otherwise. If you struggle with diabetes and are ready to take your health into your own hands, Cheryl Farley's diabetes meal plan and wellness program are great resources to support you in your journey. The program is based on the same principles that help our research study participants to improve and in some cases even reverse their diabetes. Don't ever think that you are a victim – you are the hero! Be your own hero and start taking control of your health today with The Diabetes Cheryl Farley Solution."

– Neal Barnard, M.D.
If you've been waiting for a solution to your diabetes problem. Wait no further. Sign up for one of my programs below.
Your results are guaranteed or your money back.
Your Way to Wellness
Full Color Cookbook

Videos with Cheryl demonstrating each recipe

Dr. Howe's information book

Cheryl's exercise from the couch and motivational walking video

Nutrispice® Recipe to prepare spices for recipes

Access to Talk Radio shows by CFW

5 in 5 – take exercise to the next level and follow Cheryl as she takes you through 5 exercises in 5 minutes

12-Month Access to all materials, updates & all new training
"Well this is day 6 and my blood sugars have come down quite a bit. They're close to normal, close to what they should be. In six days I'm very surprised at how the blood sugars seem to have stabilized and you know I'm really pleased with the results. I've lost 21lbs. Sugar dropped from 257 to 212 Triglycerides dropped from 486 to 128. Cholesterol dropped from 313 to 234″
Ed Murray
"Yeah, I can't believe what I was getting on my monitor. I was amazed with the numbers I've gotten. I'm on the verge of being a grandfather. I'd like to be a grandfather for a while. I think I'm going to make it now. Sugar dropped from 446 to 89. Triglycerides dropped from 970 to 187. Cholesterol dropped from 166 to 94″
Scott Anderson
"Diabetes does not have to take your health away. With Cheryl Farley's program, my sugar had reverted to normal. Not only that but my blood pressure went down. My cholesterol (which I had been fighting for two years) also went down. I also lost weight to the extent that my clothes didn't fit me anymore."
Valerie Roseman
Life saving, Delicious Meals That Beat Diabetes…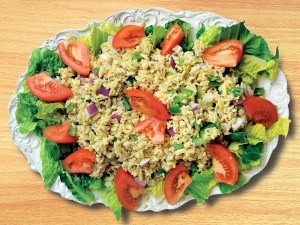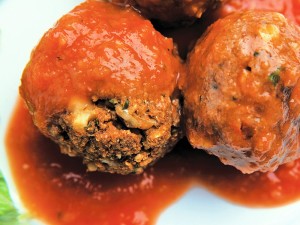 The website's content and the product for sale is based upon the author's opinion and is provided solely on an "AS IS" and "AS AVAILABLE" basis. You should do your own research and confirm the information with other sources when searching for information regarding health issues and always review the information carefully with your professional health care provider before using any of the protocols presented on this website and/or in the product sold here. Neither ClickBank nor the author are engaged in rendering medical or similar professional services or advice via this website or in the product, and the information provided is not intended to replace medical advice offered by a physician or other licensed healthcare provider. You should not construe ClickBank's sale of this product as an endorsement by ClickBank of the views expressed herein, or any warranty or guarantee of any strategy, recommendation, treatment, action, or application of advice made by the author of the product.
ClickBank is the retailer of products on this site. CLICKBANK® is a registered trademark of Click Sales, Inc., a Delaware corporation located at 917 S. Lusk Street, Suite 200, Boise Idaho, 83706, USA and used by permission. ClickBank's role as retailer does not constitute an endorsement, approval or review of these products or any claim, statement or opinion used in promotion of these products.